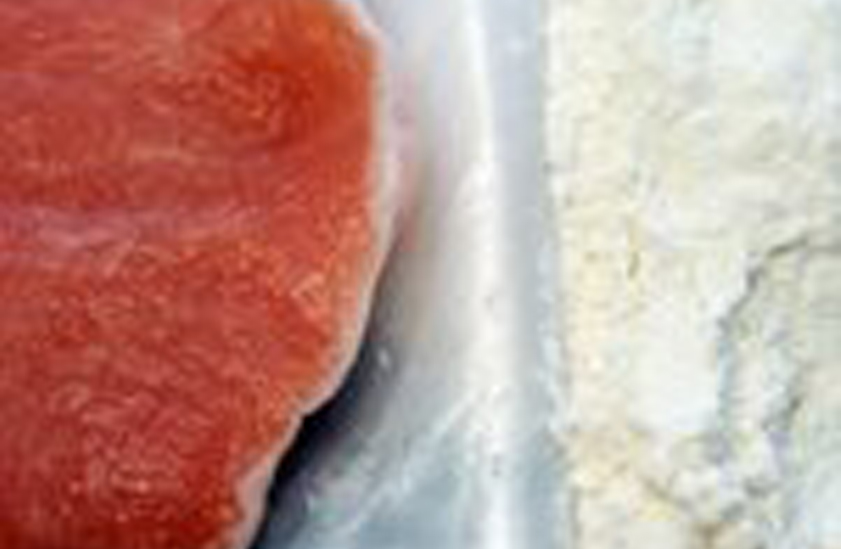 Whey coated plastic films to replace expensive Polymers and increase recyclability

Research for the benefit of SME associations in the 7th EU-framework Programme
Good packaging is much more than just advertising space for product information. It works as a barrier against water, vapours and odours that might interfere with the taste, appearance and nutritive value of the product. Using high-tech materials can expand packaging possibilities: It is envisaged that the "Wheylayer?? material will extend the shelf life of products thanks to its milk-derived antimicrobial compounds. The structure of the material may also reduce the speed of rancidity. This means significant added value for both manufacturers and retailers.
Novel, whey protein-based and coated plastic film will represent a real breakthrough in this field of business. Chemical-based co-polymers can be substituted by a natural protein. The whey layer can be easily broken down to separate the PE and PP layers in the sorting and cleaning phase. The new development will create cross-sectoral advantages: more efficient recycling, further benefits such as reduced CO2 emissions and greater autonomy from petrol will enable manufacturers to make better use of resources and save costs.
The gap between dairy industry and packaging industry will be bridged by benefiting from the same process. Tapping new markets for whey, which to date is a by-product with no use or value, enhances their profits and strengthens the competitiveness of small and medium-sized enterprises.
Further information on the Wheylayer project: