The human being is a "measuring instrument" which can recognise and interpret taste impressions. A machine, on the other hand, cannot. However, compared to technical measurement, taste tests are inaccurate and depend on subjective factors. The aim of methods taken from the area of artificial intelligence is to allow a synthesis of complex taste experience and unequivocal chemical analysis. Both the food industry as well as the consumer would profit from a greater level of objectivity in the sensory evaluation of raw materials and food products.
Bremerhaven, February 2010. Does milk chocolate still contain milk? Or does cheaper vegetable fat already dominate here? Has the barrique wine really seen the inside of a barrique barrel or has it been spiked with flavoured woodchips? Both the products of global food manufacturers as well as small, traditional foodstuffs à la "slow food" have their followers who deserve to be sure about what they are consuming. On the other hand, enterprises of all types are interested in improving their recipes in order to give the consumer the best possible quality. This can only be achieved when clarity prevails about the raw materials used and the interrelation of the individual ingredients is known. A new method to determine the taste interaction between the individual components in our nutrition is currently being tested at ttz Bremerhaven in the KosaDat project funded by the Federal Ministry of Economics and Technology.
Behind the project idea is the development of a method for the computer-assisted prediction of sensory parameters such as taste, smell, and texture, as well as consumer acceptance. This should be made possible solely through knowledge about the chemical composition of a product. Dark chocolate is the consortium's first test model. The objective of the project is to predict market-relevant and objective sensory quality factors of raw materials, as well as of intermediate and end products, with the aid of data synthesis from chemical analysis and human sensory assessment. KosaDat is the abbreviation of the project's full name, which is "Correlation of Sensory and Analytical Data". In addition to ttz Bremerhaven, the consortium comprises Bremer Hachez Chocolade, a chocolate manufacturer, and the Fraunhofer Institute for Algorithms and Scientific Computing (SCAI) in Sankt Augustin.
An objective measuring method with which precise quality profiles can be produced which can be rapidly interpreted helps both consumers and manufacturers: Both can hope that quality tests provide more accurate information. There is a heightened demand, above all in the framework of quality control, for instrumental measuring methods which can permit a quality and acceptance assessment profile under consideration of human sensory data which is precise and can be quickly interpreted. Data sets which have been determined objectively and comprise a reliable combination of sensory and chemical/physical data have the potential to make a major contribution to product optimisation in all stages of production and development and coupled with a saving of resources. In addition, the number of extensive and cost-intensive sensory testing methods can be considerably reduced. Since quality and price grading at the same time become more transparent for the general public, objective tools for efficient consumer protection are also made available.
In order to be able to make statistically verified statements about the correlation of the food chemistry and sensory profiles, a large data set with as many different production stages as possible must be generated. All chemical and sensory measurement results are automatically entered into a database system. Using methods taken from the field of artificial intelligence, a sub-topic of informatics which is concerned with the automation of intelligent behaviour, the data sets keyed into the database system are processed in such a way that interconnected substance and sensory patterns can be automatically identified.
The IT processes applied learn the pattern recognition first of all through chocolate samples, the chemical and sensory profiles of which are known. This makes a continuous improvement of the process possible in order in the end to predict reliably the quality of the chocolate, consumer acceptance, as well as sensory perception solely on the basis of the chemical profile.
A test design for the objectification of taste, aroma and quality: this discriminatory analysis approach has already been successfully applied at ttz Bremerhaven in the EXPERSENS project where scientists succeeded in assigning unequivocally the dominant sensory features of different white wines to a particular pattern of chemical substances.
Additionally the descriptive analysis will be further improved by the ttz prject KosaDat in the upcoming years.
Further information about this project:
EXPERSENS project description
EXPERSENS press release
KosaDat project description
---
Press pictures for editorial use (foto: ttz/pr)
Picture 1:
The KosaDat project makes it clearer how taste-relevant substances interact.
(Source: ttz Bremerhaven)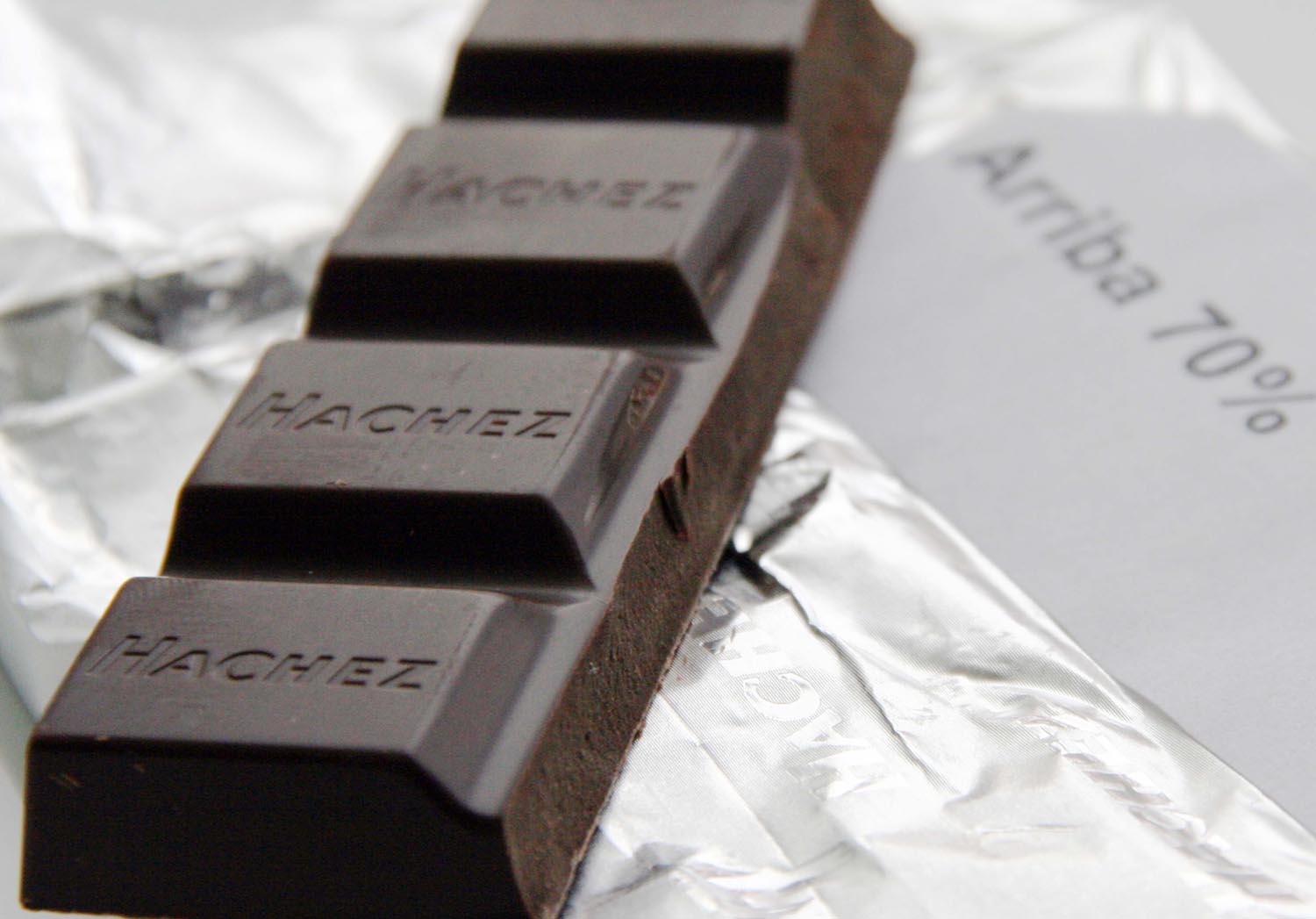 Picture 2:
Chocolate first of all undergoes sensory examination and analysis using the new method.
(Source: ttz Bremerhaven)
Picture 3:
A Bremen chocolate manufacturer is a partner in the project and is expecting direct benefits from the research.
(Source: Hachez)
Download with right mouse button: "Save as…"
---
ttz Bremerhaven is an innovative provider of research services and operates in the field of application-oriented research and development. Under the umbrella of ttz Bremerhaven, an international team of experts is working in the areas of food, environment, health and consulting.